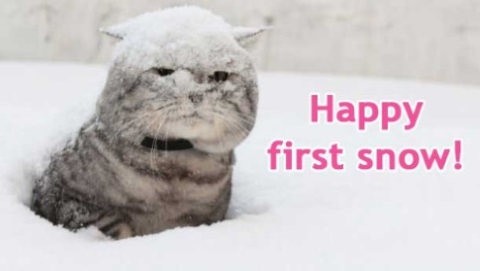 Подборка стихов на тему зимы: первый снег, снежинки, снежный ангел, лепить снежки, зимнее время, снежный день, падает снег и т.д. В конце статьи два стихотворения на английском с переводом Б.Пастернака и С.Есенина на тему зимы.

Отдельно я подготовила Новогодние короткие стишки для детей
It's winter!
It's winter!
It's winter, it's winter,
Let us skate and ski!
It's winter, it's winter,
It's great fun for me!
First Snow
Snow makes whiteness where it falls,
The bushes look like popcorn balls.
The places where I always play,
Look like somewhere else today.
Mary Louise Allen
It's winter!
Snow on the ground.
Snow on the tree.
Snow on the house.
Snow on me!
Soft Snow
I walked abroad in a snowy day;
I asked the soft snow with me to play;
She played and she melted in all her prime,
And the winter called it a dreadful crime.
William Blake
Snowflake, snowflake, dance around!
Snowflake, snowflake, dance around!
Snowflake, snowflake, touch the ground!
Snowflake, snowflake, soft and white!
Snowflake, snowflake, snowball fight!
Snowflake, snowflake, in the air!
Snowflake, snowflake, EVERYWHERE!
Winter time is full of light
Winter time is full of light,
Winter time is big and bright,
Winter time is full of fun,
Winter time has lots of sun.
Snowball
I made myself a snowball
As perfect as could be.
I thought I'd keep it as a pet
And let it sleep with me.
I made it some pajamas
And a pillow for its head.
Then last night it ran away,
But first it wet the bed.
Shel Silverstein
Snowman Soup
With winter comes the coldest chill
And you may start to feel ill,
But don't let it throw you in a loop,
Warm up with some snowman soup!
The snow is falling
The snow is falling,
The wind is blowing,
The ground is white
All day and night.
Snow Angel
With little rosy cheeks,
And a cold pink nose,
She's all dressed up
In her warm winter clothes.
As I watch her laugh and play
In the snow outside my door,
I thank my God above
For this child that I adore.
A blessing from the Father,
Complete with heaven's glow,
I'll always cherish the memories
Of my angel in the snow.
Author: Kim Heineman
***
Winter hat upon my head,
My head stays warm, But my nose is red!
Snow Wear
Jackets and sweaters
Stockings and boots
Snug hats and mittens
Warm woolen suits
All bundled up
And ready to go
Out of the house
To play in the snow
Although I feel clumsy
In all of these clothes
I am so happy
Whenever it snows!
Author: unknown
On the ice
Slide, slide, the ice is strong.
Quickly, quickly slide along!
Slide along and don't be slow,
In the cold your face will glow!
Snow jacket, snow boots
Snow jacket, snow boots
Snow pants, snow suits,
Snowflakes, snowstorm —
Snow is cold, but we feel warm.
The snow is white and clean.
It makes a lovely scene.
It covers cars, and trees, and streets,
and makes the world go «hush.»
It looks so very pretty—
until it turns to slush!
H. Moore
Snowflakes falling
Snowflakes falling thick and fast,
Build a snowman make him last.
Snowflakes falling, swirling, slow,
My snowman melted — where'd he go?
Falling Snow
See the pretty snowflakes
Falling from the sky;
On the wall and housetops
Soft and thick they lie.
On the window ledges,
On the branches bare;
Now how fast they gather,
Filling all the air.
Look into the garden,
Where the grass was green;
Covered by the snowflakes,
Not a blade is seen.
Now the bare black bushes
All look soft and white,
Every twig is laden,
What a pretty sight!
Snow Ball
I made myself a snow ball as perfect as could be
I thought I'd keep it as a pet and let it sleep with me
I made it some pajamas and a pillow for it's head
Then, last night it ran away
But first it wet the bed.
The First Snow
Everything gets covered,
As the powder falls down.
The snow seems to be discovered,
As kids start to leave town.
The rushing and running,
As kids go out and play.
Just to view the fun,
That would keep them out all day.
Slipping and sliding,
And making snowmen.
While staying in hiding,
From the blistering wind.
The kids come in inside,
To drink something hot.
And go back outside,
To make a snow yacht.
Shel Silverstein
So Much Snow
So much snow
It snowed all day,
So of course we had
To go out and play.
The snow was so cold
And white and deep,
Everything looked like
Fluffy sheep.
It snowed and snowed
Then snowed some more,
A winter wonderland
To explore.
Sharon Froese
Winter Time
Icy fingers and icy toes,
Bright red cheeks and bright red nose.
Watch the snowflakes as they fall,
Try so hard to count them all.
Build a snowman way up high,
See if it can touch the sky.
Snow forts, snowballs, angels too,
In the snow so white and new.
Slip and slide and skate so fast,
Winter time is here at last.
Mary Ryer
The snow fell softly
The snow fell softly all the night.
It made a blanket soft and white.
It covered houses, flowers and ground,
But did not make a single sound!
A Little Snowflake
I watched a little snowflake
Come sailing from the sky,
It played a joke on me when
It fell right in my eye!
Another little snowflake
Came dancing toward the south,
It looked at me a minute…
Then landed in my mouth!
They seemed like little fairies
Upon a holiday,
Just out for fun and frolic
and asking me to play!
Isla Paschal Richardson
Winter-Time
Snowflakes fall on the ground
Peace and joy all around
We drink hot chocolate by the fire
And we make cookies for our desire
By the end of the season I'll be an expert buyer
Christmas presents under the tree
One for you and one for me
Getting the cookies perfectly browned
And seeing the glow of lights in the background
All the charity I admire
Going to listen to the choir
Always gets me inspired
Sledding down the hills makes me feel free
This is the happiest I'll ever be
Erika Johnson
Snowflakes
Snowflakes, snowflakes falling down,
On the trees and on the ground.
I will build a man of snow,
Tall black hat and eyes of coal,
If the sun comes out today,
I will watch you melt away!
Snow Day
Snow is falling to the ground
Piling up in enormous mounds
School is cancelled for the day,
Children run outside to play.
Snowballs are thrown in the air
No one has any care
About school-only fun,
Because the day is a snowy one.
As the weather gets cold
The children are told,
To come inside and eat
Enjoy hot chocolate with a couple treats.
Almost over is the day
The children start to walk away,
As snow falls, so does the sun
Time to go in, the day is done.
Snowflakes
So pure, so white, the most beautiful creation
Words cannot describe this sensation
Delicacy of this one tiny flake,
Will eventually fall and only break
This unique one of a kind,
Will definitely blow your mind
Nina Lin
Winter, Winter
Winter, Winter, can you see?
You mean a whole lot to me!
Winter, Winter, do you know?
I love the fluffy pure white snow!
Winter, Winter, you're turning snow into ice.
Winter, Winter, that's not very nice!
Winter, Winter, you're a big show.
We make snow people 'til it's time to go!
Winter, Winter, there's angels on the ground.
Winter, Winter, they're all around!
Winter, Winter, it's Christmas Eve.
Winter look at our beautiful trees!
Winter, Winter, make it snow!
So that Santa can come and go!
Winter, Winter, come right up!
Come have some hot cocoa in a cup!
Winter, Winter, don't go away.
I really really want you to stay!
Winter, Winter, I know you must go.
But before you do make one last snow!
I. Mignosa
Snow is falling
Snow is falling
From the sky above,
Snow is falling
Put on scarf and glove.
Snow is falling
Go look outside,
Snow is falling
The old landscape it hide.
Snow is falling
What a beautiful sight,
Snow is falling
It sparkles in the light.
Snow is falling
Soft cotton wool flakes,
Snow is falling
A white blanket it makes.
Snow is falling
Short flowers disappear,
Snow is falling
The cold is here .
Snow is falling
Its time to play,
Snow is falling
Lets make snowmen today.
Snowflake
I'm a little snowflake white and round
I don't make a sound as I fall to the ground
When you look out your window you will shout
I'm putting on my mittens and going out.
Stephanie Shearer
First Snow
Outside the snowstorm spins, and hides
The world beneath a pall.
Snowed under are the paper-girl,
The papers and the stall.
Quite often our experience
Has led us to believe
That snow falls out of reticence,
In order to deceive.
Concealing unrepentantly
And trimming you in white,
How often he has brought you home
Into the town at night!
While snowflakes blind and blanket out
The distance more and more,
A tipsy shadow gropes his way
And staggers to the door.
And then he enters hastily…
Again, for all I know,
Someone has something sinful to
Conceal in all this snow!
Boris Pasternak
The snowstorm is crying
The snowstorm is crying like a Romany violin.
Sweet is the girl. She is wicked when smiling.
Blue are her eyes, do the give me a scare?
I need quite a lot, and I don»t really care.
We»re so much alike and so much contrasted,-
You»re young. I am old. And my life has all rusted.
The young ones are happy while I am all wizened
Recalling the past, in this terrible blizzard.
I»mnot mollycoddled. The storm is my violin.
My heart is snow-clad when I see you smiling.
Sergey Yesenin 1925
Плачет метель, как цыганская скрипка.
Милая девушка, злая улыбка,
Я ль не робею от синего взгляда?
Много мне нужно и много не надо.
Так мы далеки и так не схожи —
Ты молодая, а я все прожил.
Юношам счастье, а мне лишь память
Снежною ночью в лихую замять.
Я не заласкан — буря мне скрипка.
Сердце метелит твоя улыбка.
1925